Teen Advisory Board Book Reviews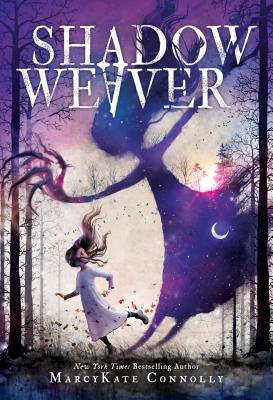 "Shadow Weaver": I greatly enjoyed Shadow Weaver. The book is easy to understand and has a fantastic plot with one main unexpected twist towards the end of the story. This book is about a young girl named Emmeline who is born with the ability to control shadows. However, everyone in her home is afraid of her ability, leaving her lonely with no friends except her own shadow, Dar. When a nobleman visits their home promising a 'cure' to Emmeline's gift, or a way to remove it forever, her parents willingly accept. Afraid of losing her power, Emmeline flees with the nobleman's guards on her tail. A dazzling tale of a girl trapped by her own power, Emmeline teaches us the importance of friendship and the difficulty of telling the truth. One thing I would change about this book is that the characters are not super well-developed. For example, at the beginning of the book, Emmeline overhears someone she thought was her friend talking rudely about her. If we had known more about Emmeline and had started the story somewhere further before the nobleman's visit, we could feel more pity for Emmeline and her situation. Overall, this was still a very good book and an enjoyable read. --Reviewed by Morgan
> Click here to purchase "Shadow Weaver."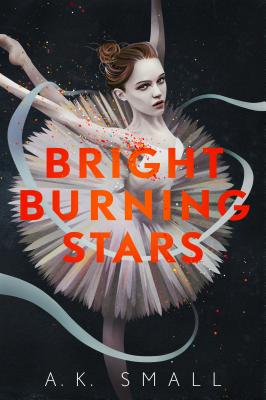 "Bright Burning Stars": This book was fantastic. The characters have defining personalities, the scenes are meaningful, and every last word will keep you on edge until the final page. The story takes place in France where young ballet dancers are competing for what they call The Prize: an award that gives only one competitor the chance to travel to Tokyo, train under the most advanced ballet teachers in the world, and finalize their chance of a future. Two friends, Kate and Marine, have been best friends since they started school. Kate is outgoing and emotional while Marine is her opposite. However, as the girls ascend to the highest tier, they are reminded of the competition at hand and the bonds of their friendship will be tested when it comes down to what they will do for the Prize. Every page took my breath away with a new twist that made my heart ache for the suffering that was endured by both girls in the school and out. With each dance, spin, and leap, it felt as though I was Kate or Marine, battling each hardship for a single desperate hope of light at the end of the tunnel. A.K. Small made her characters come to life, a skill few authors possess. Bright Burning Stars will change your opinion of dance and ballet up to the final heart-wrenching performance. --Reviewed by Morgan
> Click here to purchase "Bright Burning Stars."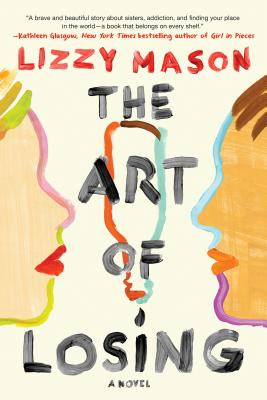 "The Art of Losing": This book is about Harley, a young adult dealing with the effects of her boyfriend's drinking. The main conflict is that Harley's now ex-boyfriend drove drunk and caused Audrey, Harley's sister, to land in a hospital struggling for life in a coma. This book was smooth, very well written, and drove through the plot expertly. Lizzy Mason is an amazing author. I would give this book 4.5 out of 5 stars. The only reason It doesn't get 5 stars is that I wish there was a little more of a conclusion. I look forward to reading more books by Lizzy Mason. --Reviewed by Matt
> Click here to purchase "The Art of Losing."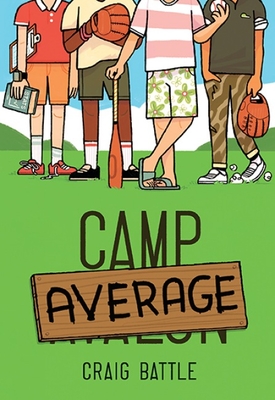 "Camp Average": "To win back their summer, the boys of Camp Average will have to lose like never before." This book is about the summer of Mack the main character and his old and new friends as they deal with the new junior camp director who will stop at nothing to see the campers win the annual baseball tournament. The book was enjoyable but similar to other books I have previously read. I would give it 3 out of 5 stars only because it seemed to have a similar plot to "Holes" by Louis Sachar. --Reviewed by Matt
> Click here to purchase "Camp Average."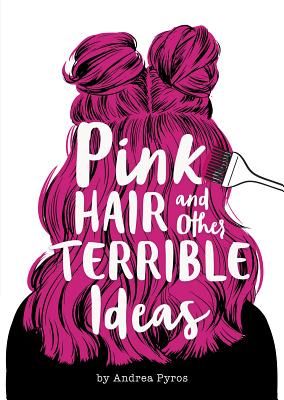 "Pink Hair and Other Terrible Ideas": A funny and moving story about a girl named Josephine, who finds out her mom has breast cancer, when just a few hours ago at school, she found out that Autumn, one of the most popular girls in her grade, is having a big blow-out party for her 13th birthday. And she maybe wants to go a little, which makes her feel terrible. She wants to keep her mom secret, which starts to get hard when her brother, Chance, decides to dye his hair pink. These characters are very relatable and real in the way that they react to this terrible news. Josephine also really cares about what other people think about her, especially since she has her first crush. She does have a hint of jealousy to her friend, Makayla, who's great at almost everything. Josephine does have a bit of a temper, which is understandable, mainly because her mom and dad got a divorce. Her twin brother Chance, on the other hand, doesn't really care what other people think of him. Whether people judge him on what he looks like, or if girls have crushes on him. Although, Josephine doesn't know why they would. He's also calmer than his sister, making it his job to calm Josephine down. The author also does a really good job of making the characters likable, or dislikeable. I loved Josephine's friend, Makayla, and how perky and happy she always was. She's also very supportive of Josephine, making sure she always tells her everything. The dad, however, I very much disliked. I could feel the frustration Chance felt with him. He didn't really care that the mom was in the hospital, he just cared that his visit was quick so that he could get back to the band he's in. That's what made me just think "Forget him." While the book was very family-focused, it's also very funny. I'm not really into love stories, and yeah, Josephine has a crush. But some of the things she said did make me laugh. The book is great, and I hope you give it a chance. (And no, not the brother.) --Reviewed by Olivia
> Click here to purchase "Pink Hair and Other Terrible Ideas."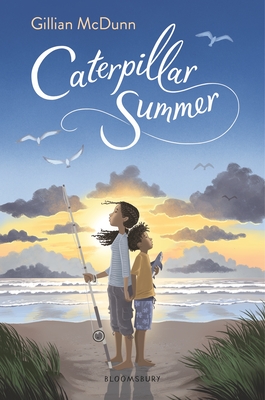 "Caterpillar Summer": Caterpillar is about an eleven-year-old girl named Caterpillar and her seven-year-old brother, Chicken. Chicken and Cat have a special bond because Cat is the only person who Chicken can rely on when their mother is busy with work. After a miscommunication on their summer vacation trip, Cat and Chicken's mother decided to drop them off at their grandparents' house for a few weeks while she goes to her work conference. The only problem is that the children have never heard of or spoken to their grandparents. This book is about the journey that Cat takes in trying to fix strained relationships while trying to care for Chicken and still manage time to have a proper childhood. This book has a lot of emotional depth while also maintaining a childlike sense. I personally loved the book because of Cats struggle to fix everything and solve problems while also keeping up with her childhood. The way Cat is so selfless and caring with Chicken makes me love her character even more. How Cat tied the fishing competition and her mother's old love of fishing into her personal enjoyment and ploy to reconnect her grandfather and mother was shocking and amazing. The amount of character development that each character goes through is astounding and astonishing. I finished this book quickly after picking it up and I struggled to put it down, so I would happily recommend this read. --Reviewed by Zoe
> Click here to purchase "Caterpillar Summer."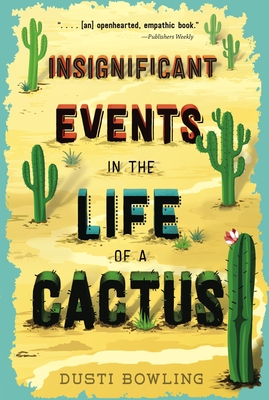 "The Insignificant Events In The Life Of A Cactus": "The Insignificant Events in the Life of a Cactus" is a book about a thirteen-year-old girl named Aven Green who has to live without arms. After her parents get a new job in Arizona at a theme park, her life suddenly takes a turn as she has to leave all her entire life behind her so that they can move to Arizona. In this book, she has to learn to live in a new area with new people who know nothing about her besides the fact that she has no arms. There she meets someone names Conner, who is also outcasted from school because he has Tourette's syndrome. This amazing book shows the struggle that people with disabilities have. For example, Conner rarely goes into crowded areas and struggles to eat in front of people. While reading, I learned a lot about different types of disabilities and how hard it can be for people with these difficulties. This book also has a hint of mystery that adds to the already well-developed plot line. I absolutely loved the way this book is written and how much spirit Aven has despite her not having arms. She is an amazingly bright character that just gives the book a blissful and happy vibe. While there are some dark undertones, the majority of the book is so peaceful and awesome. I loved reading about how Aven and Conner overcome the challenges they face and how Aven proves that despite having no arms, she can do anything that she puts her mind to! Aven's perky and optimistic personality make the mystery in this book all the more fascinating. While it is marketed towards a younger audience, this book is really worth the read if you are someone who enjoys reading about overcoming challenges and seeing the bright side of things. I recommend this book to anyone who feels like reading an amazingly well-written book such as this. --Reviewed by Zoe
> Click here to purchase "The Insignificant Events in the Life of a Cactus."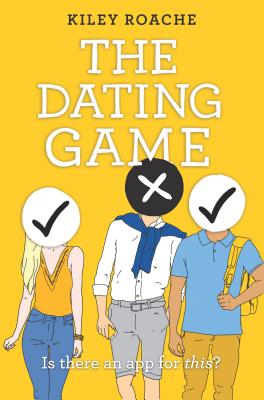 "The Dating Game":
Kiley Roache's new novel The Dating Game tells the tale of three college students; Roberto, Sara, and Braden. The three come together to develop an app for a notoriously difficult and exclusive class. When their dating app becomes a success, many tensions arise. The group must navigate the ethics of the app, which is something they often do poorly. The world Roache has built is very easy to follow and hard to leave. The concept of a group of teenagers creating the new social media craze is fun and exciting. It also gives the perfect taste of the life of a college student. The author, a college student herself, perfectly captures the nuances of the years between adolescence and adulthood. Her writing doesn't carry a distant, far-removed tone that plague many young adult novels. They are authentically and genuinely college-aged, and it never feels as if the actions of the characters are out of place at the university.
Although Roache perfectly captures the essence of college students, she sometimes tries to tackle too many political topics in one story. Immigration, toxic masculinity in Silicon Valley, neoliberalism, problematic aspects of college campus culture, and more are just a sliver of what is (not-so-successfully) tackled in the book. Though realistic fiction should mirror real life, and real life is filled with politics, the political allusions in this work were just too unnatural and out of place. Political allusions also became problematic once the app was developed. The app, predictably, caused backlash and drama as it created an attractiveness rating for the students. The advertising used by the characters was manipulated to target those with a lower rating and bombard them with makeup and gym ads. For a book trying to tout its empowering female coder as a feminist icon, this seems a little counter-productive, especially when it doesn't seem as if any of the characters recognize the ethical concerns of their ad behavior. The story was engrossing during the initial read but, as the book's plot is dissected, it begins to fall apart. The characters, well-written and genuine, make questionable decisions that make them difficult to connect with. The Dating Game starts strong with a captivating exposition, but the denouement leaves something to be desired with its unrealistic ending. --Reviewed by Norria
> Click here to purchase "The Dating Game."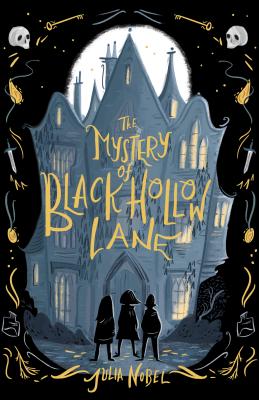 "The Mystery of Black Hollow Lane": "The Mystery of Black Hollow Lane" by Julia Nobel pulls its audience in for a thrill full of secrets, footsteps, and whispers in the night. Main character, Emmy, is shipped off to Wellsworth, a boarding school in England, where she fears being worse off and more lonely than how much she already is, at home in Connecticut. Throughout the novel, Emmy is curious of the happenings with her father—who disappeared nine years prior—and some things he left behind. From this, she embarks on a journey of a lifetime with her new friends, Jack and Lola. By the end of the school year this twelve-year-old feels as if she has finally found her home. On sale in March of 2019, read this book to uncover the mystery of Emmy's long-lost father's past, and the life-threatening Order of Black Hollow Lane. -- Reviewed by Elseigh
> Click here to purchase "The Mystery of Black Hollow Lane."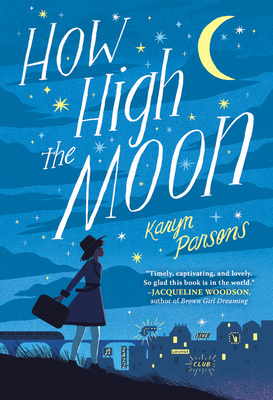 "How High the Moon": There comes a time for everyone in which they must truly see the world and discover its tendencies. One that Ella learns of, is the harsh prejudice that has infiltrated every ounce of our society. "How High the Moon" by Karyn Parsons is an inspiring story of adventure, life, friendship, and tragedy that takes place in the South around 1943. This book informs readers of some awful events that were common in this setting in a manner that is friendly yet serious. How High the Moon, recommended for those between the ages of eight and twelve, deserves a mature audience that also knows how to have a little bit of fun and dance along to the sweet music of life. The author, Karyn Parsons, shows us that life has ups and downs, and if we can find good in it, somehow we will make it through. -- Reviewed by Elseigh
> Click here to purchase "How High the Moon."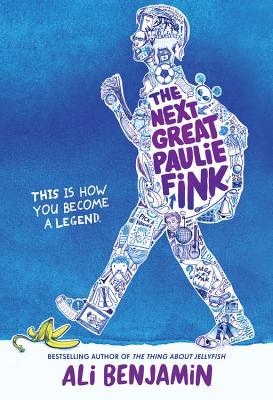 "The Next Great Paulie Fink": This fantastic realistic fiction book depicts what life is like in rural areas through themes of friendship, bullying, and character. The story, written by Ali Benjamin, revolves around a legendary classmate who mysteriously disappears. It brings in people of different ages and backgrounds into one united school. Not only that but it mentions many brave and fierce women and how they impacted the world. Everybody has to work together in the most hysterical ways imaginable. Other than being comical, it also brings in ideas from many different perspectives, through text, interviews, and letters. The reader gets to play in the fun reality show that is recreated in this novel. -- Reviewed by Eva
> Click here to purchase "The Next Great Paulie Fink."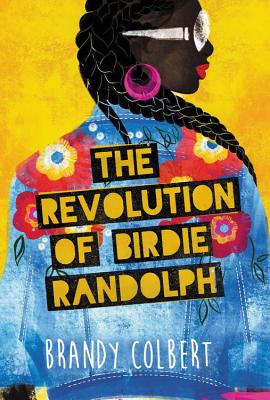 "The Revolution of Birdie Randolph": Birdie Randolph is an active, bouncy teenage girl with a school focused, structured life. She sneaks out at night to escape that lifestyle and do things she knows her parents wouldn't approve of. But when a cute boy and a mysterious aunt come along, everything just gets a lot more complicated. Brandy Colbert is a great author with the life of a teenager fresh in mind. The book's rebellious protagonist targets the feelings and lifestyle of a teenage girl with cagey parents. I would recommend this book for dating teens, or teens or tweens that might be in similar circumstances. But also the reader needs to remember that not everything that Birdie does is okay for you to do, so don't let everything influence you. There is also quite a bit of cussing. I really like this book because it is about a smart, strong, black teen. I like the way she doesn't let anyone keep her down. After this book, I felt really happy, a little sad-happy but in a good way! It was a very satisfying book, especially the ending. -- Reviewed by Kalei
> Click here to purchase "The Revolution of Birdie Randolph"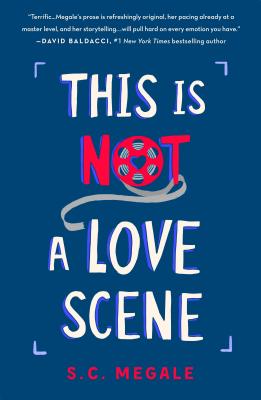 "This is Not a Love Scene": This book is fantastic. Throughout the story, its many plot twists and altogether gripping storyline succeeds in pulling the reader into the magical world S.C. Megale creates. Meave, the main character, suffers from a form of muscular dystrophy, which hinders her emotionally more than anything. Due to her condition, Meave suffers from low self-esteem and repeated romantic rejection, which leads her to believe that her wheelchair makes her unappealing. However, when someone unexpected begins to pay attention to her, her entire negative perspective shifts. I would recommend this book to older teens on the hunt for an engaging and surprising read. -- Reviewed by Matt
> Click here to purchase "This is Not a Love Scene"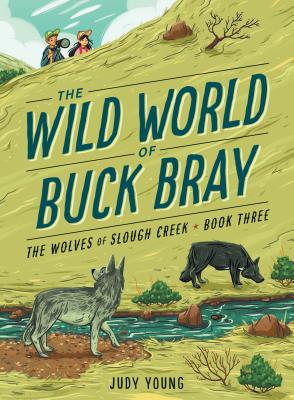 "The Wild World of Buck Bray: The Wolves of Slough Creek": Yellowstone National Park has a problem: Someone is killing the wolves of Slough Creek. In order to solve this mystery, Buck Bray and his friend Toni enlist the help of park rangers and other scientists in visiting a number of Yellowstone Park sites. They learn that the diverse wildlife, which makes up the delicate ecosystem of Yellowstone, has been acting strangely and uncover evidence that suggests a drone is to blame. However, when the alpha wolf of the Slough Creek pack is found dead, they begin to realize that out of control drones may be the least of their problems. Every chapter presents a new clue, which will bring readers closer to discovering the culprit behind the killings. Overall, this was a wonderful read and I would recommend it to any budding detective looking for a great mystery to keep them turning the pages. -- Reviewed by Morgan
> Click here to purchase "The Wild World of Buck Bray: The Wolves of Slough Creek"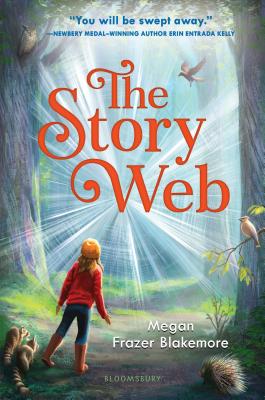 "The Story Web": Alice grew up believing in the magical power of story-telling. Stories had the power to influence the world, to build or destroy it, and were not to be taken lightly. Her close relationship with her story-teller father had ultimately led to this perspective as he filled her mind with tales of the impossible. The most important tale, he said, was that of the Story Web. The Story Web, a giant spider web in appearance, was the accumulation of every story which had ever been told in the world. This physical representation held more power than any one story, and, if destroyed, would, in turn,destroy the world. However, when her father vanishes without a trace, Alice loses faith in the idealistic notion of story-telling. When animals begin acting strangely, Alice realizes she must eventually face her past because she is the only one with the power and knowledge to save the Story Web. Although the character development was slow, this book was an entertaining and enjoyable read meant for anyone who understands the importance of story-telling. -- Reviewed by Morgan
> Click here to purchase "The Story Web"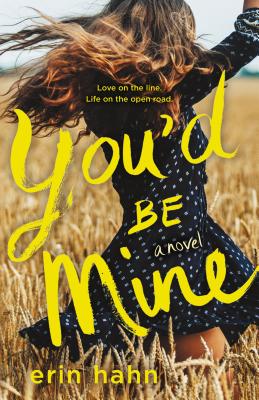 "You'd Be Mine": Two influential country singers, who have both been damaged by their pasts, meet and realize that working together might solve all of their problems. Clay's record company is about to drop him off the label if he doesn't change his bad boy image, while the death of Annie's parents has caused her to avoid the all too painful spotlight. Clay eventually convinces Annie to join the tour, initially pushing her out of her comfort zone, but the two face an unexpected pressure from their fans to become more than just partners. Annie and Clay must explore their feelings for each other and decide if the reasons holding them back are stronger than the ones pushing them together. This book's incredibly well written and spectacular plot is definitely worth reading.-- Reviewed by Ruby
> Click here to purchase "You'd Be Mine"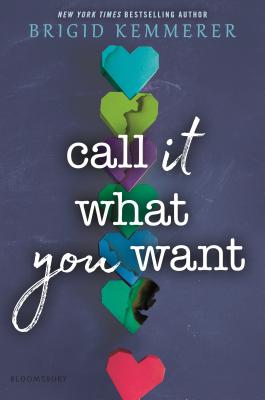 "Call it What You Want": Two broken people, two destructive families, one impossible relationship. Rob's dad marks him as a social pariah after he is caught embezzling funds and attempts suicide, while maegan struggles to maintain her overachiever status and hide her older sister's pregnancy from her parents. After their walls are broken, they feel closer to each other than ever, but can two people love each other and ruin each other at the same time? This book is captivating unlike any other and perfect for any romance lover.--Reviewed by Ruby
> Click here to purchase "Call it What You Want"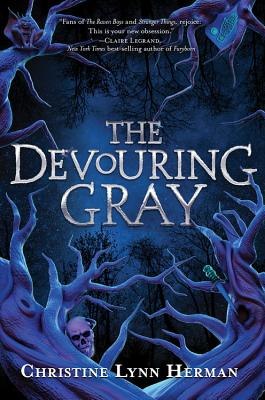 "The Devouring Gray": This book is really amazing! I loved the relationship between all of the characters, and it was interesting to see how Violet handled arriving in the mysterious town, and how Harper handled her anger towards the Hawthorns. The history behind each family and the connections between each character were enticing, while the atmosphere was mysterious and intriguing. I was hooked on this page-turner after reading the first chapter, and, while it was slightly confusing to follow, personally, I would be lying if I said that this isn't one of the best books that I have ever read! I highly recommend this book to anyone who loves mysterious and complex novels.--Reviewed by Zoe
> Click here to purchase "The Devouring Gray"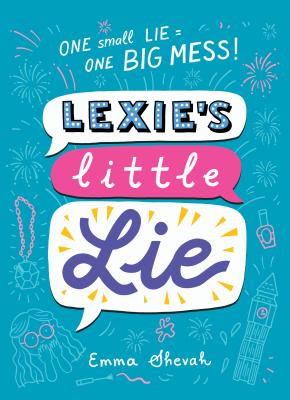 "Lexie's Little Lie": "Lexie's Little Lie" is an intriguing story which explores the world through the eyes of a young, naive child. Lexie has always understood lying to be wrong, but as time passes, it seems that everyone around her is constantly lying, leading her to question the differences between right and wrong. This important question leads to intense internal conflict about the seemingly acceptable nature of lying, along with the questioning of other aspects of morality Throughout her journey to discover the truth behind lying, she, like most children, struggles to understand how she should express herself but eventually learns to interpret and cope with her own confusing emotions. In the end, Lexie again understands lying to be wrong and begins to develop a healthier relationship with her family. --Reviewed by Zoe
> Click here to purchase "Lexie's Little Lie"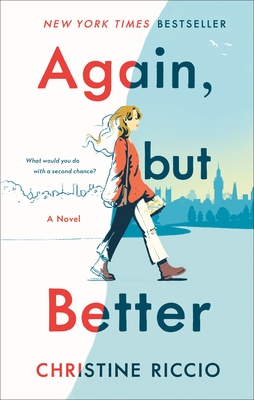 "Again, But Better": One would expect nothing but perfection from someone who reviews books for a living and Christine Roccio does not disappoint. It is clear years of reading and searching for the perfect novel have translated into a masterfully written romance that is is the perfect blend between witty and dazzling. What initially drew me to this book was the author, which may sound odd considering this is her debut novel, but many have been awaiting Christine's novel for months! Christine Riccio is a household name for book nerds everywhere. Or rather, her Youtube channel is. Known as polandbananasbooks20 on Youtube, Christine and her reviews are well trusted by much of the booktube community.
Again, But Better follows a young, pre-med student named Shane on her way to study abroad at a Creative Writing Program in London. She may have, kind of, sort of, accidentally created a fake brochure and lied to her parents about it being a Pre-Med program. She knows her parents won't support her dream and thus hides her true reasons for being in London from them. Shane is desperate to make new friends and kiss a boy (for the first time!) while she's in London. Shane becomes close friends with her "flatmates" and the group travels all across Europe. After living out her semester in London, she returns to the States and goes to medical school. Six years later, while applying to do her residency, Shane is given a chance to relive it all: to go back to 2011 and make different decisions. Is this her chance to finally live out her dreams of writing?
It is hard not to fall in love with Shane. Her desire to start anew during college is extremely relatable. Christine does a beautiful job toying with that desire we all have to go back and relive specific aspects of our lives, and manipulating it masterfully. The pressure Shane feels to abandon her dreams of writing to follow the pre-med track her parents push on her also makes her a relatable figure. Christine really delves into how difficult it is to abandon the secure path in life and instead take a risk to achieve one's dreams. The risk Shane takes to get her writing published (and, seemingly, Christine's as well) are meant to inspire the audience to follow their dreams. Christine gets that message across, but without resorting to hackneyed platitudes. Though Shane's life is in some ways very relatable, Christine also mixes in the right amount of wistful fantasy in Shane's story to make readers swoon.
Shane's study abroad experience is something straight from fantasies and Christine ensures her readers are living the European dream vicariously through Shane. The dreamy Pilot Penn definitely leaves readers gushing! Christine offers a romance between Shane and Pilot that follows a familiar trope but manages to avoid seeming overdone. After meeting in London, the couple clicks instantly. The two's instant chemistry can be seen in their witty banter, and it's hard not to root for the couple.
All in all, this book is one that just can't be put down! Once you enter the world of Pilot, Babe Sahra, Atticus, and Shane, you just can't leave! --Reviewed by Norria
> Click here to purchase "Again, But Better"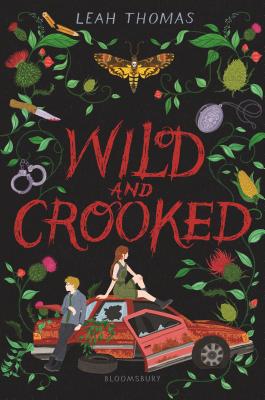 "Wild and Crooked": When he was a teenager, Kayln's father was convicted of murder in a small town in Kentucky and that weight has followed her throughout her life, forcing her to adopt a pseudonym to escape her past. Gus, a resident of that same Kentucky town, is forever defined by that moment as well, but for the opposite reason. Gus's father was murdered. When the two meet, each blissfully unaware of the other's history, they become instant friends, but the truth has to come out eventually. One of the most compelling parts of this book are the characters. Kayln and Gus, in particular, are extremely unique and fit seamlessly into the story. Overall, I would highly recommend this compelling tale, but beware; the ending arrives far too suddenly for this fantastic novel. --Reviewed by
> Click here to purchase "Wild and Crooked"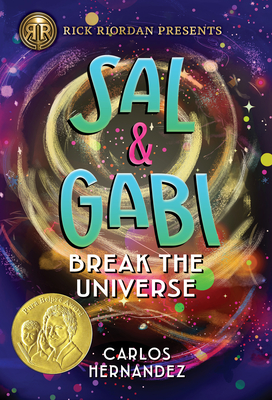 "Sal and Gabi Break the Universe": Sal and Gabi Break the Universe is a fun science fiction story with Cuban and Pop-Culture references. It's the story of a boy named Sal who moves to Miami, after his mother dies, to attend the Caleco Academy of the Arts; a school where kids can take classes in things they enjoy. It's so much fun, detention is more of a club. While there, Sal meets Gabi, a reporter for the school newspaper; The Rotten Egg. At first, they are not close, but through the ups and downs of the story, they become friends.
What I love about this book, is the way the characters are written. Sal is care-free, relaxed, and doesn't worry about what others think. One of his favorite things is magic and he hopes to become a magician someday. This works well because Sal has a secret ability: he can reach between parallel universes to see and bring back anything he wants. This is an awesome gift that doesn't always work the way it was supposed to. Gabi, on the other hand, is the tough friend that will tell you exactly what you need to hear, even if it might hurt. She's more mature than the other kids in the story being that she loves school and homework and is even the student council president and editor of the school newspaper. Another great feature of this book is the platonic relationship between Gabi and Sal. Most authors try to force relationships between male and female protagonists, which can, in some cases, disrupt the actual plot and message of the book.
"Sal and Gabi Break the Universe" is a very unique and bizarre book because it is science fiction, but in the end it made me laugh, it made me cry, and it made me thankful for my family. I would definitely recommend it to others, with a caution: if the person reading this book has suffered loss from death, SRS, or terminally ill family member, they should be prepared, because all of that is in this book. Also, scattered throughout the book are some moments of crude humor, bad language, and a brief reference to gender fluidity. -- Reviewed by Olivia
> Click here to purchase "Sal and Gabi Break the Universe"